Hi, folks!
I am reaching a point in my career where I'd need some extra help with you. That help I dare to ask it, only if you can afford it...
This year I'm starting a few challenges, one being releasing one song every month for the entire year.
The music will be listenable online, but each week the archive will grow. The only way to access this archive is through subscription.
Why ? Because subscription is the only way an artist can sustain its creative lifestyle properly. Streaming and most of the other revenue fields aren't paying a dime to independent music who lack exposure like me.

I am not keen on the idea of exclusive content. I wish everything in this world was free for everyone.
But it's not, and I have a rent and I have my belly and my girlfriend's to fill.
It's like the ancient time, when artists where subsidized by lords and kings. Except now with the power of internet, everyone can give an artist they like a few coins, each month. 150-200 people subscribing and I can create freed from worried. I have other incomes like teaching, music making for small businesses and individual or marketing projects online. But it's all freelance and time consuming, depriving me from the main goal : create music. More and more.

A subscription is not without reward. You'll get full access to all my music, past, and future. B Sides and Shameful demos.

By subscribing you are helping me in the most direct way possible.
And you will have my eternal gratitude, in helping me to live my dream, every single day. Thank you SO MUCH !
Here's what you get:
All the new music I make

streaming instantly on your mobile device via the free Bandcamp app, and also available as a high-quality download.*

These back-catalog releases:
A 15% discount on all my merchandise.
The satisfaction of knowing you're supporting me in a sustainable way.
You're a subscriber
Thank you!
* Downloads are DRM-free and available in MP3, FLAC and
more
.
Vincent Retg
London, UK
Alone with computer and guitars, Vincent Retg makes indie pop songs softly floating somewhere between The Postal Service, Apparat, The Do, Sufjan Stevens, Kings of Convenience, Four Tet...

Seul avec son ordinateur et ses bidouilles, Vincent Retg s'emploie à créer des chansons pop/electro à la frontière entre les Kings of Convenience et Postal Service, servie par une voix touchante et sur le fil.
Latest Release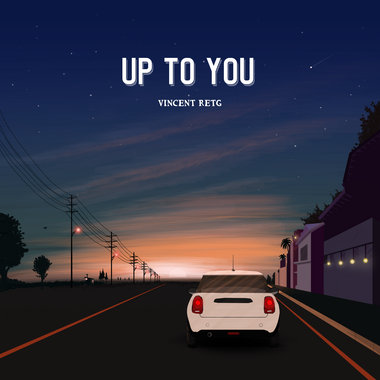 Up To You